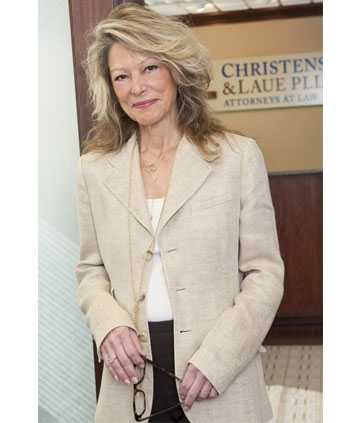 Jan has over 30 years' experience litigating complex, high stakes disputes. Jan has litigated in federal and state courts across the country in class actions and complex commercial matters. She has participated in the joint strategic defense of multi-venue class actions involving numerous parties, and has appeared before the Judicial Panel on Multidistrict Litigation. Jan has litigated on behalf of institutional investors against leading Wall Street banks in antitrust class actions venued in multidistrict litigation for billions in investment losses.
Jan has defended Fortune 500 companies in class actions and a variety of business and employment disputes. Jan has defended small to medium companies in litigation involving employment disputes, non-compete issues, real estate disputes and general business disputes. Jan handles third party subpoenas and conducts internal investigations. Jan has represented individuals in probate litigation. Jan has practiced frequently in the appellate courts and has filed amicus curiae briefs in the United States Supreme Court.
Prior to law school, Jan spent several years on campus teaching courses at Duke University and the University of North Carolina, Chapel Hill. Jan has served as an adjunct instructor at St. Thomas University School of Law. Jan serves as a Hearing Officer at the University of Minnesota, overseeing proceedings involving claims made under Title IX.
Jan joined our firm in an of-counsel role to assist us in providing efficiency, excellence, and outstanding litigation outcomes consistent with our clients' business goals.
Practice Areas
Commercial Real Estate Litigation
Business Litigation
Complex Commercial Litigation
Probate Litigation
Financial Litigation
Commercial Class Action Defense
Employment Litigation
Education
University of North Carolina School of Law, J.D., 1987
University of North Carolina at Chapel Hill, M.A., 1983
Knox College, B.A., 1980
Bar Admissions
Court Admissions
U.S. Supreme Court
U.S. District Court for the District of Minnesota
U.S. Court of Appeals for the Second, Fourth, Eighth, and Ninth Circuits
U.S. Court of Appeals for the District of Columbia
Selected Litigation Achievements
Obtained summary judgment on behalf of major railroad client, summarily dismissing $38 million of $39 million in alleged damages in commercial contract claim.
Obtained a defense jury verdict on behalf of major railroad client, finding no liability in commercial breach-of-contract claim where plaintiff claimed $1 million in damages.
Represented institutional investor against Wall Street banks to recover hundreds of millions in investment losses from residential mortgage-backed securities following market crash of these securities.
Represented nonprofits and quasi-governmental agency against a Wall Street bank to recover tens of millions in investment losses in securities lending program. Obtained jury verdict, which was upheld on appeal.
Represented Fortune 500 company in enforcement of non-compete agreements for key senior sales force through temporary restraining order, temporary injunction, permanent injunction obtained at trial, and upheld on appeal.
Represented franchisor restaurant in cases involving premises liability, violence, and employment claims. Obtained summary judgment in U.S. District Court for the District of South Carolina, dismissing respondeat superior claim, premises liability, and negligent hiring and supervision claims